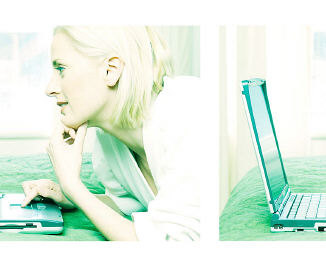 Before booking a counselling session, please read this Informed Consent
Counselling is a professional relationship between client and counsellor. Together they try to create a mutual agreement on which client's concerns they work at.
It is good practice that the client is significantly informed so he / she understands the counselling process before counselling starts.
Consent form
Voluntary participation
The client voluntarily agrees to treatment and can cancel at any time
Client involvement
The client is honest and interacts with the counsellor to establish the goals for treatment.
Counsellors involvement
The counsellor will use his knowledge and experience to assist the client to obtain the client's desired goals. Counselling is done via skype.
No guarantees
The counsellor cannot guarantee result- to be happier, less depressed or stressed, rescue the marriage, cease drug use, find a lover, etc.

Risks associated with counselling
Some memories might create discomfort within the client. If you have any heart problems and /or other important health problems and/ or suffering from panic attacks and / or have been diagnosed with a mental disorder, please advice the counsellor before session.
Confidentiality and Privileges
All information shared will be treated as confidential. Notes taken during the session will be kept in a safe place.
Exceptions of Confidentiality and Privileges
Specific statutory circumstances, such as unlawful activities, unlawful intentions disclosed during the session, confidentiality will lapse.
Counselling approach
The counsellor's orientation is based on Western society cultural beliefs and laws. The counsellor can use a variety of therapies to assist the client. It is best when the client  talks about his issues and feelings.
Ethical guidelines
These guidelines are based on Western society cultural beliefs and laws. The client's concerns and circumstances will be approached with the highest respect.
Credentials.
The counsellor possesses a tertiary Diploma of Profession Counselling, obtain in 2005 through the Australian Institute for Professional counsellors. The counsellor also possesses a degree in Cybernetics. Non-academic experiences in relationships, divorce, (Russian) women dating, and personal self-development  were obtained throughout life
Fees, Responsibilities for payment and Cancellation policy
The hourly fee is AUD$100 per session. The fee must be paid before the session takes place. A refund will be paid if a cancellation is made 24 hours prior to commencement of the session. Any threats or verbal abuse towards the counsellor(s) and / or his family attracts the immediate termination of the session and may be future sessions. No refund will be made.
Supervisory relationship
The counsellor correspondents with a supervisor on different occasions.
Colleague consultation
This consultation with other mental health professionals ensures a quality of care. Every effort is made to maintain the identity of the clients.
Please choose
                                              I