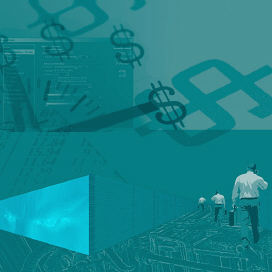 Frohmood Policies
Frohmood P/L provides counselling to a wide variety of clients.
Established 1998, it was created in Somersby, NSW, with the intention to become one of the best online counselling services.
Frohmood P/L is committed to achieve its business objectives through its services, and people. We accept our ethical and corporate social responsibilites and recognise our obligation to conduct our activities in full knowledge of, and compliance with, the requirements details in legislation.
Frohmood P/L will achieve this by adopting a policy of best practice in all human resource management procedures.
Counselling takes places via Skype or web-camera conference.
The National Head Office is based in Sydney.
We specialise in the field of Abuse and Self-harm.
Company details
ACN: 088 543 113

Our contact details
Our head office is based in Sydney, Australia.
44 Victoria street, Werrington, NSW,2747
Phone: 0405 833 415
Email: frohmood@tpg.com.au or Contact us
Our administration client service team
Our counselling service consists of a team of counsellors and psychologist with various qualifications and life experiences.
Each counsellor can bring into the counselling session his / her own knowledge and experiences, which is important to understand the client's feelings.
Each counsellor operates as an independent operator. He/ she works from home or practice.
Our clients can contact us by email, and in a emergency, the consulting counsellor can be contacted by mobile phone.
Purpose
The purpose of the policy and procedures is to ensure that
All employees and independent operators ( subcontractors) are recruited, selected and inducted into Frohmood P/L, based upon their attitude, skills, knowledge, and aptitude.

No employee and independent operators ( subcontactors) is subjected to discrimination, harrassment or bullying behaviour

All employees are trained to carry out their role competently, in compliance with relevant legislation and supported to develop to their full potential

Individual managers and supervisors are responsible for ensuring that this policy is applied within their own area

Independent operators ( subcontractors) who work as counsellors operate their own independent counselling practice to their best abilities and within the Australian legislation.
The role of a counsellor
Each counsellor works as an independent operator for Frohmood P/L. The skills and professionalism of -our- counsellors are a valuable contribution to our business.
All our counselling team :
are qualified counsellors and psychologist who operate in accordance of the Australian law

are aware and implementations of the policies and procedures of Frohmood P/L

have highly developed interpersonal and communication skills

have a broad knowledge about life experiences, counselling therapies and a good understanding of ethics.

have a well developed desire to provide a good counselling services and create a good client-counsellor professional relationship

aspire to continue their own learning, development of skills
Code of conduct
Frohmood P/L believes that our clients are crucial to our organisation.
At Frohmood P/ L we will provide the highest level of client service. Our aim is to not only meet the needs and expectations of our clients, but to exceed them.
Integrity and impartiality – that is: being honest, fair and respectful in every dealing, and being unprejudiced, unbiased and just.

Promoting organisational vision – that is: contributing to outcomes that benefit the organisation.

Commitment to policy and procedures – that is: respecting and upholding the policy and procedures of Frohmood P/L .

Accountability and transparency – that is: taking responsible actions and decisions that align to level of delegation and responsibility.
Our service standards
Frohmood P/L believes that our clients are crucial to our organisation.
So, whether a client comes for a single session or for long term treatment, we will do our best to offer our clients a high quality counselling service, where the client is never a number.
Mission statement
Our mission is to be a number 1 supplier of counselling service within Australia.
Frohmood P/L w ill provide the highest level of client service. Our aim is to not only meet the needs and expectations of our clients, but to exceed them.
Our vision
Frohmood P/L is dedicated to becoming the best known counselling service within Australia.
Our team values
At the Frohmood P/L we work with the mentality to provide the best counselling service to our clients.
Our team defined their daily values:
Treat clients with respect.

Aim to exceed expectations.

Present a professional image to client.

Foster a supportive counselling environment.

Look for innovative solutions to problems with clients, within your practices and life.
Our company values
Provide quality client service with integrity.

Counsellor make use of sound counselling therapies and solution strategies..

Counsellors respect ethics and not to be in conflict with the Australian law,

Be imaginative in improvements.

Respect individual and business confidentiality, rights and dignity.

Embrace continuous personal and professional development.
Company goal
Be number 1 in Australia for all counselling concerns.